2017-2018 Message from the Commissioner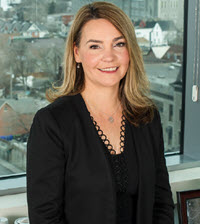 I was appointed Information Commissioner of Canada just as this reporting year was wrapping up, on March 1, 2018. As such, this report focuses on the work of my predecessor, but I would like to share some of my initial priorities as I begin my seven-year mandate.
This mandate begins with an inventory of nearly 3,500 complaints – that's a 23% increase from the previous year's inventory. Complaints to the Office of the Information Commissioner (OIC) have also continued to grow, with a 25% increase from last year. Canadians deserve timely access to information. My first priority is to work to address the inventory of complaints my office has yet to complete, while investigating new complaints as they arrive.
I am fortunate to work alongside a team of dedicated professionals who will support me in taking on this challenge. I am working with staff to identify ways to resolve complaints in a timelier manner to alleviate the inventory of unassigned complaints and address delays. Over time, I hope to streamline the investigation process and improve operational efficiencies. I am optimistic about the opportunities ahead for access to information and government openness and transparency in Canada. I intend to work closely and collaboratively with institutions to share best practices and opportunities for improving access to information service delivery for Canadians. I plan to collaborate with the Privacy Commissioner of Canada and my Federal, Provincial, and Territorial Information and Privacy Commissioner counterparts to further access to information for Canadians.
I am fortunate to work alongside a team of dedicated professionals who will support me in taking on this challenge.
I will also seek to inform government institutions and the public of my Office's interpretation of the Act for the sake of consistency in our approach to investigations. Bill C-58, An Act to amend the Access to Information Act and the Privacy Act and to make consequential amendments to other Acts, will serve to further this goal, as the new legislation will allow the Information Commissioner to publish orders and recommendations from our investigations.
This annual report is the first step towards ensuring that consistency. I have selected for this report investigations, decisions from the court and other OIC activities from 2017–2018 that exemplify my office's interpretation of the Access to Information Act and approach to openness, transparency and accountability. 
Notable activities from 2017–2018 include investigations where the OIC was able to clarify its position when an institution refuses to confirm or deny whether a record exists; collaborative strategies with a number of institutions that led to timelier or more responsive access for Canadians; and a decision from the Federal Court of Appeal about raising different exemptions to prevent disclosure during court review than the exemptions that were raised during the Commissioner's investigation.
This report also marks the final chapter of former Information Commissioner Suzanne Legault's tenure. During her final year, she concluded the investigation into Canadian scientists and the media, hosted a Right to Know Conference on access to information as a human right, and presented the Grace-Pépin Access to Information Award to Darce Fardy, a former CBC journalist and former Review Officer for Nova Scotia. I join all Canadians in thanking Commissioner Legault for her commitment to the right of access, and for all the improvements she made to the access regime.
The torch has been passed, and I am honoured to protect and promote access to information rights as Information Commissioner of Canada.
Sincerely,

Caroline Maynard
Information Commissioner of Canada