2009-2010 Message from the Interim Information Commissioner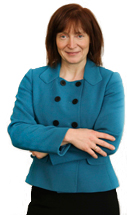 I am pleased to present the results of my office's sustained and ongoing efforts to ensure that federal institutions meet their obligations under the Access to Information Act and are accountable for their actions and decisions to the Canadian public.
In June 2009, this office saw former Commissioner Robert Marleau depart after dedicating two years to complete an important change management exercise. This exercise was crucial to enable the organization to successfully respond to the various challenges facing it.
On June 30, I accepted with great honour the privilege—and all the inherent responsibilities—of leading this organization until the appointment of a new Commissioner. From the onset, I made a clear commitment to maximize the effectiveness and timeliness of our investigative function to fully meet the current needs and expectations of our clients and the Canadian public in general.
Public sector information is a public resource. Subject to limited restrictions, it belongs to Canadians. The right to access government information is the necessary prerequisite to transparency, accountability and public engagement. In a knowledge-based economy, public sector information is essential to foster collaboration and innovation among public sector organizations, individuals and businesses.
When citizens believe that they have been deprived of the information they are entitled to, they have the right to complain to my office. It is then our duty to investigate quickly, fairly and comprehensively.
With this imperative in mind, I reviewed and optimized our operations. I recruited and provided investigators with the tools and training tailored to today's requirements. My staff and I also thoroughly analyzed our caseload and how we approach it. Armed with this intelligence and the expertise gained by implementing new business processes, we became more strategic and proactive.
I also set out at the start of my term to make full use of all the powers and tools I have to maximize adherence to legislative requirements, as set out in our compliance continuum. My office collaborated with all stakeholders during investigations in the search for the best resolution to complaints. However, I took a firm hand when required, issuing clear practice directions, subpoenaing records, conducting examinations under oath, sending heads of institutions final recommendations under the Act to resolve complaints, and even referring a matter to the Attorney General of Canada for review and possible prosecution.
While strengthening our investigative function, I have ensured that our resources are managed in accordance with sound stewardship. My office's efforts at improving our financial management practices and governance were recognized last year by the Office of the Auditor General. I have reinforced our internal audit function to ensure that we gain maximum efficiencies from our internal processes and that needed adjustments are made in a timely fashion.
Despite these early successes, more work remains to be done. Backlog issues and calls for legislative reform are just as old as the access law itself. To address the former, I have instilled within the office a solution-oriented culture that relies on evidence-based analysis to develop the most effective remedies to well-defined issues. Our latest report cards process is a testimony to this approach.
In recent years our world has experienced exponential advances in information technology and social networking. We need to modernize the access legislation to reflect these changes. Until government decides to move forward, I will continue to collaborate with Parliament, central agencies and federal institutions to improve the manner in which the legislation is administered. To enhance our own transparency regarding how we conduct business, my office has revamped our public website to include internal policy documents, research and statistical reports, and access disclosure logs.
In my role as an Officer of Parliament, I actively participated in efforts throughout the year to promote greater proactive disclosure and open government. In January 2010, the Canada School of Public Service offered me the opportunity to present my views on these issues. I recently had the privilege of sharing information on open government with members of the House of Commons Standing Committee on Access, Privacy and Ethics.
In addition, the 2009 Right to Know week proved an unprecedented success, shared by all our counterparts across the country. It brought together—and on the Web—renowned journalists, advocates and experts to discuss the state of access to information in the digital age.
A broader and more profound transformation is now required to bring about a true culture of transparency and openness. We can find inspiration in UNESCO Director-General Irina Bokova's call on the occasion of the 2010 World Press Freedom Day:
Meanwhile faster and cheaper technology means that more people in the world have ready access to information from outside their immediate environment than ever before. Now is the time for us to capitalize on these advances, by strengthening institutions, by providing the necessary training for information professionals, by fostering greater open-ness within our public sectors and greater awareness among the public.
In closing, I must commend everyone at the Office of the Information Commissioner for their commitment to the ideals of transparency, and for their dedication, cooperation and flexibility through the years of transition and as we worked together to achieve our goals this year.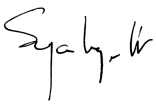 Suzanne Legault
Interim Information Commissioner of Canada